ДИСКУСІЙНІ ПРОБЛЕМИ ВИКОРИСТАННЯ МІСЦЕВИХ АНЕСТЕТИКІВ ПРИ УЛЬТРАЗВУК-ДІАГНОСТОВАНОМУ НАБРЯКУ
Ключові слова:
набряк, місцевий анестетик, цукровий діабет, синдром діабетичної стопи, провідникова анестезія, реґіонарна анестезія, ультразвукова діагностика
Анотація
Реґіонарні методи анестезії широко застосовуються при оперативних втручаннях на нижній кінцівці, зокрема і на стопі. Пацієнти з цукровим діабетом вирізняються високою коморбідністю, діабетична стопа часто включає набряк різного ступеню вираженості.
В рамках гіпотези необхідно відповісти на наступні запитання: Чи знижує периневральний набряк підшкірно-жирової клітковини ефективність місцевих анестетиків? Якщо так, то яким чином? Який фактор є вирішальним, делюція в об'ємі набряку, чи рН самої набрякової рідини?
Вираженість делюції залежатиме від об'єму набряку. Дійсно, у цього класу пацієнтів при ультразвуковому обстеженні ми спостерігали різноманітні картини набряку. Які вочевидь відповідають різному ступеню вираженості набряку. Але як їх об'єктивізувати? Ультразвуковий знімок є двовимірним зображенням, а рідинні ходи (набряк) хаотично заповнюють простір між жировими дольками.
Посилання
Lai HY, Foo LL, Lim SM, Yong CF, Loh PS, Chaw SH, Hasan MS, Wang CY. The hemodynamic and pain impact of peripheral nerve block versus spinal anesthesia in diabetic patients undergoing diabetic foot surgery. Clin Auton Res. 2020 Feb;30(1):53-60. doi: 10.1007/s10286-017-0485-8. Epub 2017 Dec 1. PMID: 29196938.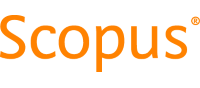 |

|

Filimonov RV, Filimonova IV, Shapoval SD, Kobeliatskyi YY. Comparative analysis of the methods of anesthetic maintenance in patients with diabetes with the syndrome of diabetic foot requiring operative intervention. Wiad Lek. 2019;72(4):558-561. PMID: 31055532.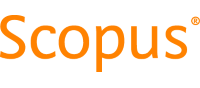 |

Kaufman JL, Stark K, Shah DM, Chang BB, Koslow AR, Leather RP. Local anesthesia for surgery on the foot: efficacy in the ischemic or diabetic extremity. Ann Vasc Surg. 1991 Jul;5(4):354-8. doi: 10.1007/BF02015296.PMID: 1878292.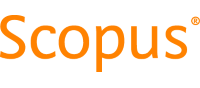 |

Orudzheva SA, Zviagin AA, Simonenkov AP, Tsvetkov VO, Kurochkina AI, Klenskiĭ SK, Braverman IB. [Regional anesthesia and timely treatment for neuropathy in patients with pyonecrotic forms of the diabetic foot]. Anesteziol Reanimatol. 2005 Mar-Apr;(2):35-7. Russian. PMID: 15938094.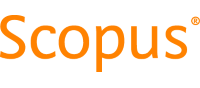 |

Ovechkin AM, Khmel'kova EIu, Gnezdilov AV, Gur'eva IV, Voronin AV, Kudriavtsev NG, Panteleev MI. Obezbolivanie pri khirurgicheskom lechenii gnoĭno-nekroticheskikh form «diabeticheskĭ stopy» [Anesthesia in surgical treatment of pyo-necrotic forms of diabetic foot]. Khirurgiia (Mosk). 1999;(10):57-9. Russian. PMID: 10540556.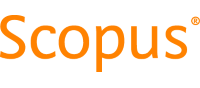 |

Orudzheva SA, Zviagin AA, Kurochkina AI. [Central hemodynamics during conduction anesthesia in patients with pyonecrotic forms of the diabetic foot]. Anesteziol Reanimatol. 2005 May-Jun;(3):15-7. Russian. PMID: 16076038.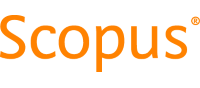 |

Tang S, Wang J, Tian Y, Li X, Cui Q, Xu M, Song X, Zheng Y, Yang H, Ma C, Zhan L, Zhu C, Zhang Y, Yao M, Huang Y. Sex-dependent prolongation of sciatic nerve blockade in diabetes patients: a prospective cohort study. Reg Anesth Pain Med. 2019 Jul 12:rapm-2019-100609. doi: 10.1136/rapm-2019-100609. Epub ahead of print. PMID: 31302640.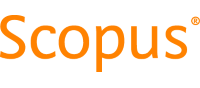 |

Zinchenko OV, Marochkin SV, Esakov GA, Zuenko AA. [Conduction anesthetic methods in patients with the diabetic foot]. Anesteziol Reanimatol. 2006 Jul-Aug;(4):52-3. Russian. PMID: 17061585.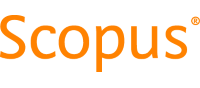 |

Sun J, Feng X, Zhu Q, Lin W, Guo H, Ansong E, Liu L. Analgesic effect of perineural magnesium sulphate for sciatic nerve block for diabetic toe amputation: A randomized trial. PLoS One. 2017 May 2;12(5):e0176589. doi: 10.1371/journal.pone.0176589. PMID: 28464014; PMCID: PMC5413065.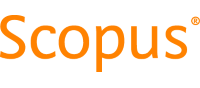 |

Kokobelian AR, Zigmantovich IuM. [Syndrome of diabetic foot and atherosclerosis of the lower extremity arteries]. Vestn Khir Im I I Grek. 2006;165(3):74-8. Russian. PMID: 16881182.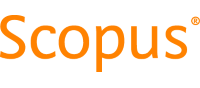 |

Ermolaev EV. [Peculiarities of regional hemodynamics and affection of arterial bed of the lower extremities in patients with diabetes mellitus]. Klin Khir. 2007 Jul;(7):44-6. Russian. PMID: 18020299.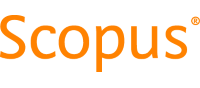 |

Cuvillon P, Reubrecht V, Zoric L, Lemoine L, Belin M, Ducombs O, Birenbaum A, Riou B, Langeron O. Comparison of subgluteal sciatic nerve block duration in type 2 diabetic and non-diabetic patients. Br J Anaesth. 2013 May;110(5):823-30. doi: 10.1093/bja/aes496. Epub 2013 Jan 24. PMID: 23348203.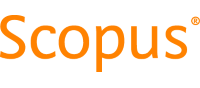 |

Marti F, Lindner G, Ravioli S. Resistance to local anaesthetics: a literature review. Br J Anaesth. 2022 Aug;129(2):e43-e45. doi: 10.1016/j.bja.2022.05.006. Epub 2022 Jun 16. PMID: 35718562.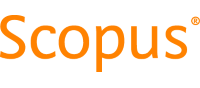 |

Schubart JR, Schaefer E, Janicki P, Adhikary SD, Schilling A, Hakim AJ, Bascom R, Francomano CA, Raj SR. Resistance to local anesthesia in people with the Ehlers-Danlos Syndromes presenting for dental surgery. J Dent Anesth Pain Med. 2019 Oct;19(5):261-270. doi: 10.17245/jdapm.2019.19.5.261. Epub 2019 Oct 30. PMID: 31723666; PMCID: PMC6834718.


Kongsgaard UE, Werner MU. Tachyphylaxis to local anaesthetics. What is the clinical evidence? A systematic review. Acta Anaesthesiol Scand. 2016 Jan;60(1):6-14. doi: 10.1111/aas.12631. Epub 2015 Sep 10. PMID: 26358179.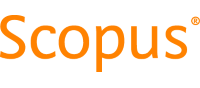 |

Flory N, Van-Gessel E, Donald F, Hoffmeyer P, Gamulin Z. Does the addition of morphine to brachial plexus block improve analgesia after shoulder surgery? Br J Anaesth. 1995 Jul;75(1):23-6. doi: 10.1093/bja/75.1.23.PMID: 7669462.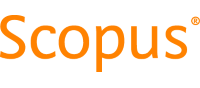 |

Kosel J, Bobik P, Tomczyk M. Buprenorphine--the unique opioid adjuvant in regional anesthesia. Expert Rev Clin Pharmacol. 2016;9(3):375-83. doi: 10.1586/17512433.2016.1141047. Epub 2016 Jan 28. PMID: 26758991.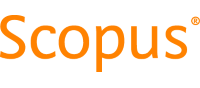 |

Leffler A, Frank G, Kistner K, Niedermirtl F, Koppert W, Reeh PW, Nau C. Local anesthetic-like inhibition of voltage-gated Na(+) channels by the partial μ-opioid receptor agonist buprenorphine. Anesthesiology. 2012 Jun;116(6):1335-46. doi: 10.1097/ALN.0b013e3182557917. PMID: 22504149.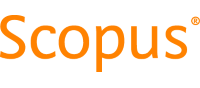 |

Koppert W, Ihmsen H, Körber N, Wehrfritz A, Sittl R, Schmelz M, Schüttler J. Different profi les of buprenorphine-induced analgesia and antihyperalgesia in a human pain model. Pain. 2005 Nov;118(1-2):15-22. doi: 10.1016/j.pain.2005.06.030. Epub 2005 Sep 9. PMID: 16154698.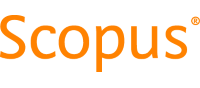 |

Lee AR, Yi HW, Chung IS, Ko JS, Ahn HJ, Gwak MS, Choi DH, Choi SJ. Magnesium added to bupivacaine prolongs the duration of analgesia after interscalene nerve block. Can J Anaesth. 2012 Jan;59(1):21-7. doi: 10.1007/s12630-011-9604-5. Epub 2011 Oct 20. PMID: 22012543.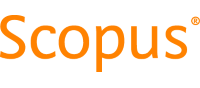 |

Jebali C, Kahloul M, Hassine N, Jaouadi MA, Ferhi F, Naija W, Chebili N. Magnesium Sulfate as Adjuvant in Prehospital Femoral Nerve Block for a Patient with Diaphysial Femoral Fracture: A Randomized Controlled Trial. Pain Res Manag. 2018 Dec 3;2018:2926404. doi: 10.1155/2018/2926404. PMID: 30631386; PMCID: PMC6304916.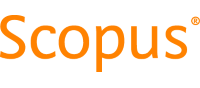 |

Gunduz A, Bilir A, Gulec S. Magnesium added to prilocaine prolongs the duration of axillary plexus block. Reg Anesth Pain Med. 2006 May-Jun;31(3):233-6. doi: 10.1016/j.rapm.2006.03.001. PMID: 16701189.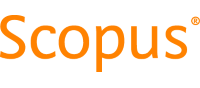 |

Dogru K, Yildirim D, Ulgey A, Aksu R, Bicer C, Boyaci A. Adding magnesium to levobupivacaine for axillary brachial plexus block in arteriovenous fi stule surgery. Bratisl Lek Listy. 2012;113(10):607-9. doi: 10.4149/bll_2012_136. PMID: 23094900.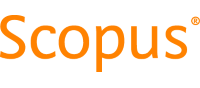 |

Vastani N, Seifert B, Spahn DR, Maurer K. Sensitivities of rat primary sensory afferent nerves to magnesium: implications for differential nerve blocks. Eur J Anaesthesiol. 2013 Jan;30(1):21-8. doi: 10.1097/EJA.0b013e32835949ab. PMID: 23138572.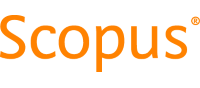 |

Bailard NS, Ortiz J, Flores RA. Additives to local anesthetics for peripheral nerve blocks: Evidence, limitations, and recommendations. Am J Health Syst Pharm. 2014 Mar 1;71(5):373-85. doi: 10.2146/ajhp130336. PMID: 24534592.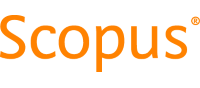 |

Dogru K, Duygulu F, Yildiz K, Kotanoglu MS, Madenoglu H, Boyaci A. Hemodynamic and blockade effects of high/low epinephrine doses during axillary brachial plexus blockade with lidocaine 1.5%: A randomized, double-blinded study. Reg Anesth Pain Med. 2003 Sep-Oct;28(5):401-5. doi: 10.1016/s1098-7339(03)00225-6. PMID: 14556129.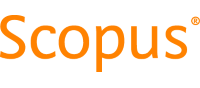 |

Song JH, Shim HY, Lee TJ, Jung JK, Cha YD, Lee DI, Kim GW, Han JU. Comparison of dexmedetomidine and epinephrine as an adjuvant to 1% mepivacaine in brachial plexus block. Korean J Anesthesiol. 2014 Apr;66(4):283-9. doi: 10.4097/kjae.2014.66.4.283. Epub 2014 Apr 28. PMID: 24851163; PMCID: PMC4028555.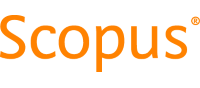 |

Eledjam JJ, Deschodt J, Viel EJ, Lubrano JF, Charavel P, d'Athis F, du Cailar J. Brachial plexus block with bupivacaine: effects of added alpha-adrenergic agonists: comparison between clonidine and epinephrine. Can J Anaesth. 1991 Oct;38(7):870-5. doi: 10.1007/BF03036962. PMID: 1742820.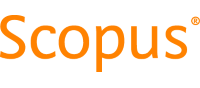 |

Banati RB, Myers R, Kreutzberg GW. PK ('peripheral benzodiazepine')--binding sites in the CNS indicate early and discrete brain lesions: microautoradiographic detection of [3H]PK11195 binding to activated microglia. J Neurocytol. 1997 Feb;26(2):77-82. doi: 10.1023/a:1018567510105. PMID: 9181482.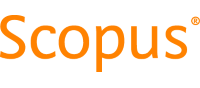 |

Buhren BA, Schrumpf H, Hoff NP, Bölke E, Hilton S, Gerber PA. Hyaluronidase: from clinical applications to molecular and cellular mechanisms. Eur J Med Res. 2016 Feb 13;21:5. doi: 10.1186/s40001-016-0201-5. PMID: 26873038; PMCID: PMC4752759.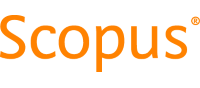 |

Tempestini-Horliana ACR, Lamers ML, Yonamine M, Aulestia-Viera PV, Santos MFD, Borsatti MA. Late hyaluronidase injection in local anesthesia: Morphofunctional evaluation in rat sciatic nerve block. Indian J Dent Res. 2019 Sep-Oct;30(5):692-696. doi: 10.4103/ijdr.IJDR_745_16. PMID: 31854358.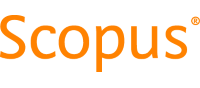 |

Rüschen H, Aravinth K, Bunce C, Bokre D. Use of hyaluronidase as an adjunct to local anaesthetic eye blocks to reduce intraoperative pain in adults. Cochrane Database Syst Rev. 2018 Mar 2;3(3):CD010368. doi: 10.1002/14651858.CD010368.pub2. PMID: 29498413; PMCID: PMC6494176.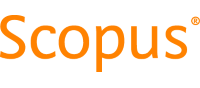 |

Swathi N, Srikanth K, Venipriya S. Does the addition of hyaluronidase improve the quality of peribulbar anesthesia in cataract surgery? – A randomized double blinded study. Saudi J Ophthalmol. 2018 Jul-Sep;32(3):204-210. doi: 10.1016/j.sjopt.2018.02.013. Epub 2018 Mar 2. PMID: 30224884; PMCID: PMC6137904.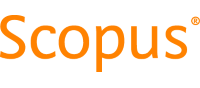 |

Ebeigbe AB, Talabi OO. Vascular Effects of Histamine. Niger J Physiol Sci. 2014 Jun 19;29(1):7-10. PMID: 26196559.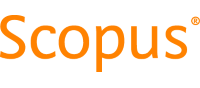 |

Hattori Y, Hattori K, Matsuda N. Regulation of the Cardiovascular System by Histamine. Handb Exp Pharmacol. 2017;241:239-258. doi: 10.1007/164_2016_15. PMID: 27838850.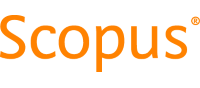 |

Bailard NS, Ortiz J, Flores RA. Additives to local anesthetics for peripheral nerve blocks: Evidence, limitations, and recommendations. Am J Health Syst Pharm. 2014 Mar 1;71(5):373-85. doi: 10.2146/ajhp130336. PMID: 24534592.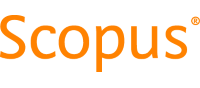 |

ADRIANI J, CAMPBELL D, YARBERRY OH Jr. Influence of absorption on systemic toxicity of local anesthetic agents. Anesth Analg. 1959 Sep-Oct;38:370-7. PMID: 13791937.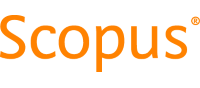 |

Gitman M, Fettiplace MR, Weinberg GL, Neal JM, Barrington MJ. Local Anesthetic Systemic Toxicity: A Narrative Literature Review and Clinical Update on Prevention, Diagnosis, and Management. Plast Reconstr Surg. 2019 Sep;144(3):783-795. doi: 10.1097/PRS.0000000000005989. PMID: 31461049.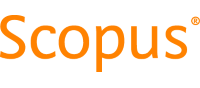 |

Becker DE, Reed KL. Local anesthetics: review of pharmacological considerations. Anesth Prog. 2012 Summer;59(2):90-101; quiz 102-3. doi: 10.2344/0003-3006-59.2.90. PMID: 22822998; PMCID: PMC3403589.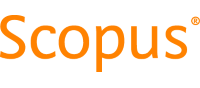 |

Becker DE, Reed KL. Essentials of local anesthetic pharmacology. Anesth Prog. 2006 Fall;53(3):98-108; quiz 109-10. doi: 10.2344/0003-3006(2006)53[98:EOLAP]2.0.CO;2. PMID: 17175824; PMCID: PMC1693664.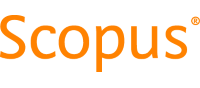 |

Yanagidate F, Strichartz GR. Local anesthetics. Handb Exp Pharmacol. 2007;(177):95-127. doi: 10.1007/978-3-540-33823-9_4. PMID: 17087121.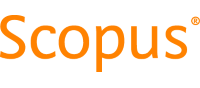 |

Strichartz GR. Current concepts of the mechanism of action of local anesthetics. J Dent Res. 1981 Aug;60(8):1460-70. doi: 10.1177/00220345810600080904. PMID: 6265515.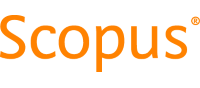 |

Heavner JE. Local anesthetics. Curr Opin Anaesthesiol. 2007 Aug;20(4):336-42. doi: 10.1097/ACO.0b013e3281c10a08. PMID: 17620842.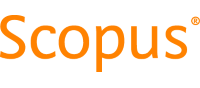 |

Brown DT, Morison DH, Covino BG, Scott DB. Comparison of carbonated bupivacaine and bupivacaine hydrochloride for extradural anaesthesia. Br J Anaesth. 1980 Apr;52(4):419-22. doi: 10.1093/bja/52.4.419. PMID: 6769452.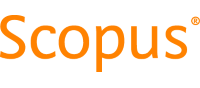 |

Mattila MA, Tuppurainen T, Larni HM, Gordin A, Salo H. Periduralanaesthesie mit Bupivacain-CО2 und Bupivacain-HCl. Eine vergleichende Untersuchung [Peridural anesthesia with bupivacaine-CО2 and bupivacaine-HCl. A comparative study]. Reg Anaesth. 1986 Oct;9(4):105-9. German. PMID: 3103174.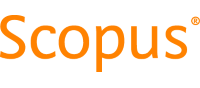 |

Hassan HG, Renck H, Lindberg B, Akerman B, Hellquist R. Effects of adjuvants to local anaesthetics on their duration. I. Studies of dextrans of widely varying molecular weight and adrenaline in rat infraorbital nerve block. Acta Anaesthesiol Scand. 1985 May;29(4):375-9. doi: 10.1111/j.1399-6576.1985.tb02218.x. PMID: 2409731.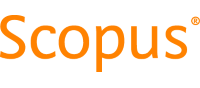 |

Novikov GA, Rudoĭ SV, Samoĭlenko VV, Vaĭsman MA. [Therapy for chronic pain: historic experience and prospects]. Anesteziol Reanimatol. 2007 Sep-Oct;(5):75-7. Russian. PMID: 18051498.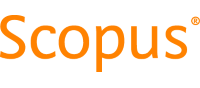 |

Dmytriiev, D., Lysak, Y., Glazov, Y., Geranin, S.I., & Zaletska, O. Mini-invasive methods of treatment of diabetic foot pain. Pain medicine. 2019 Nov;4(3) 4-50. DOI: 10.31636/pmjua.v4i3.1
Dmytriiev, D., Prudius, P., Zaletskaya, O., Lisak, Y., Rudnitsky, Y. and Korenchuk, N. 2019. Neuropathic pain: mechanisms of development, principles of diagnostics and treatment. Pain medicine. 4, 2 (Jul. 2019), 4–32. DOI:https://doi.org/10.31636/pmjua.v4i2.1.
Dmytriiev, D., Lisak, Y. and Zaletska, O. 2020. Adjuvants in pain medicine. Selection of the drug depending on the desired effect – so which drug to choose?. Pain medicine. 5, 2 (Jun. 2020), 4–14. DOI:https://doi.org/10.31636/pmjua.v5i2.1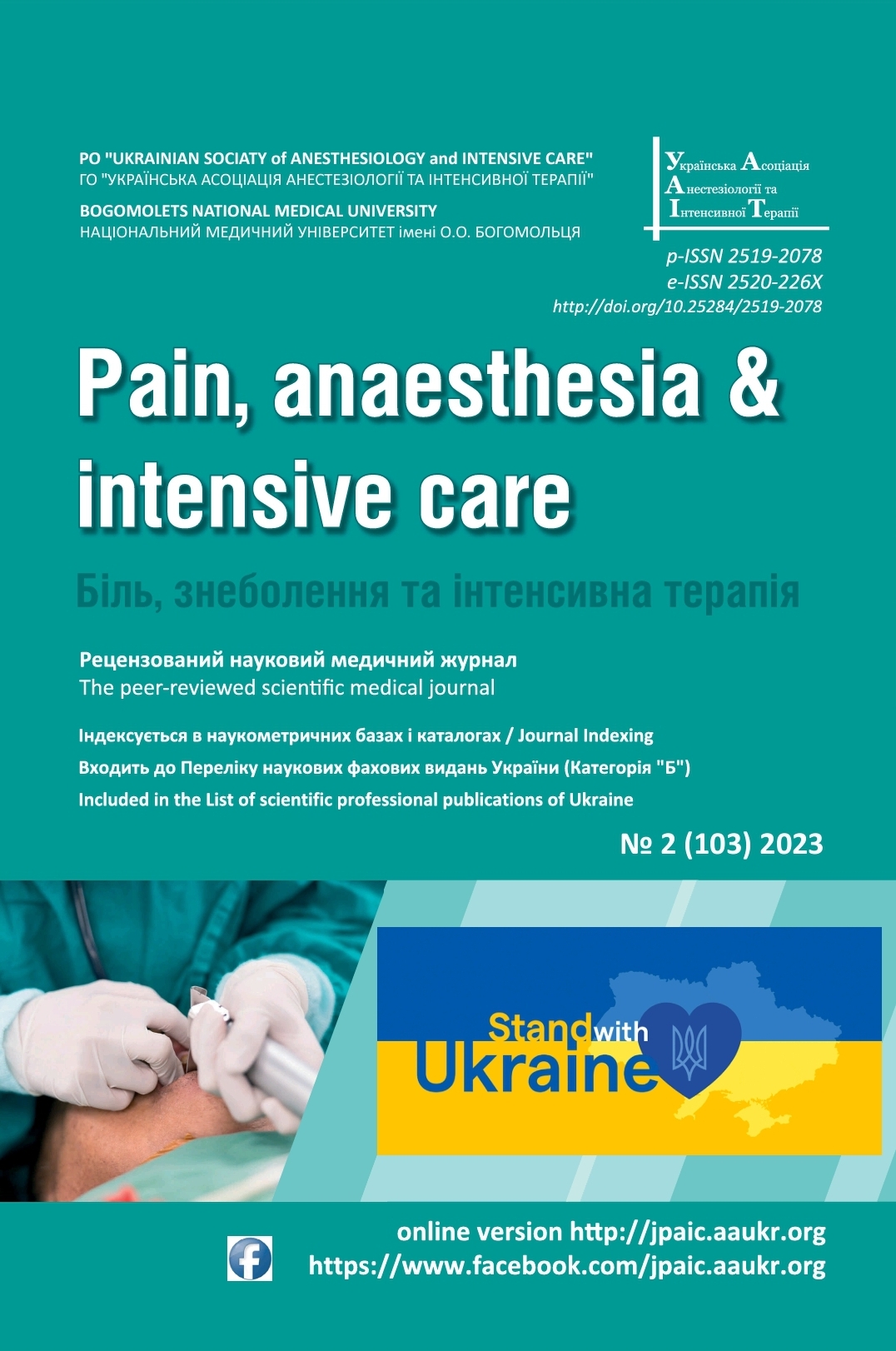 ##submission.downloads##
Як цитувати
ДМИТРІЄВ, Д., & ЛИСАК, Є. (2023). ДИСКУСІЙНІ ПРОБЛЕМИ ВИКОРИСТАННЯ МІСЦЕВИХ АНЕСТЕТИКІВ ПРИ УЛЬТРАЗВУК-ДІАГНОСТОВАНОМУ НАБРЯКУ. PAIN, ANAESTHESIA & INTENSIVE CARE, (2(103), 44–49. https://doi.org/10.25284/2519-2078.2(103).2023.284626
Розділ
Оригінальне дослідження
Ліцензія
Ця робота ліцензується відповідно до Creative Commons Attribution-NonCommercial 4.0 International License.
Автори, які публікуються у цьому журналі, погоджуються з наступними умовами:
a. Автори залишають за собою право на авторство своєї роботи та передають журналу право першої публікації цієї роботи на умовах ліцензії Creative Commons Attribution-NonCommercial 4.0 International License, котра дозволяє іншим особам вільно розповсюджувати опубліковану роботу з обов'язковим посиланням на авторів оригінальної роботи та першу публікацію роботи у цьому журналі.
b. Автори мають право укладати самостійні додаткові угоди щодо неексклюзивного розповсюдження роботи у тому вигляді, в якому вона була опублікована цим журналом (наприклад, розміщувати роботу в електронному сховищі установи або публікувати у складі монографії), за умови збереження посилання на першу публікацію роботи у цьому журналі.
c. Політика журналу дозволяє і заохочує розміщення авторами в мережі Інтернет (наприклад, у сховищах установ або на особистих веб-сайтах) рукопису роботи, як до подання цього рукопису до редакції, так і під час його редакційного опрацювання, оскільки це сприяє виникненню продуктивної наукової дискусії та позитивно позначається на оперативності та динаміці цитування опублікованої роботи (див. The Effect of Open Access).